Auto Refinance Loans Companies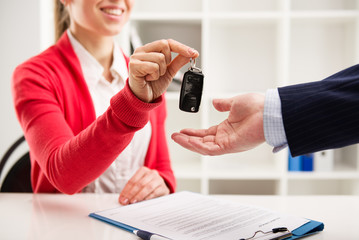 Refinancing your auto loan amount may seem like a lot of work but this can help you enjoy good savings in the long run. Not only will this help you reduce the amount of money you are paying each month, it can also reduce the amount of lower interest rate.
Now looking for the best auto refinance companies are not as difficult as it may seem. All you need to know is what exactly it is to look for.
What exactly is refinancing?
Refinancing a loan is pretty much the process it takes to replace a current loan amount with a newer loan that has a better deal than the one before. This is usually done with mortgages but there is no reason why your auto loan amount shouldn't be refinanced as well.
Why refinance your auto loan?
There are many reasons for a person to refinance their auto loan and on the top of that list is the amount of money that can be saved. Here are a few other reasons:
Lower Interest Rates
There are times that the car loan that you have gotten seems to have a higher interest rate than the other auto loans you've been seeing. Then refinancing your car loan is one of the best ways to remedy that. By switching from your current car loan to a refinanced one, you will be able to get a better deal with a lower interest rate that you are currently paying.
Lower Monthly Payments
When it comes to your budget, there are times that you will not be able to predict if you can still afford your monthly car loan payments. If you can't, you can always look into refinancing to be able to get a loan that has a lower monthly payment than you had before. This will not only allow you some breathing space financially but can also make way for more things you have to do.
Changing Your Loan Term
The term of the loan is pretty much set along with the amount you have to pay as soon as you take it on. However, there will be instances where you want to change your loan period to make it shorter or longer depending on what you will be needing at the time. One of the easiest ways to do this is through loan refinancing.
To Be Able to Get an Incentive
There will be times that you take the manufacturer's financing to take advantage of the cashback offer that they have. However, the interest rate of this loan can be higher than what you originally want to pay. Because of this, refinancing your loan is the best option you have.
You should look into the terms and conditions of your cashback offer first before you go ahead with refinancing the loan. You may be required to keep the manufacturer's financing for a certain period of time to get the rebate. It all depends on the deal that you have made to be sure to check your paperwork first.
To Move Your Loan's Financial Institution
Moving your auto loan to your primary bank or financial institution is the best way to keep things convenient. Not only that but you may also be able to get some added benefits and even discounts for having all your business done in one place. If you refinance your auto loan with the bank that your checking account is in, you can set up automatic monthly payment so that you don't have to worry if your loan is paid each month. If you come across issues about your monthly payment not going through, it will also be easier to deal with this since you already have a relationship with that financial institution.
You have a better credit score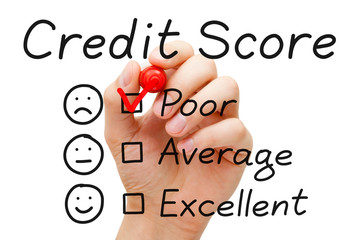 Say for example that you got your auto loan with bad credit, this means that you received your loan with a higher than the normal interest rate. This also means that you will have been paying a higher monthly charge than what you would if you got a car loan with good credit.
If you have been able to make your monthly payment on time, it is most likely that your credit score has improved drastically from the moment you obtained your first loan. This means that you will be able to get a newer loan that offers you a better deal. Having said that, if you refinance your auto loan with a newer loan with the good credit that you have now, you won't have to pay as much as you currently are.
When should you refinance your auto loan?
The best way to gauge when you should refinance your auto loan is at least 90 days into the current loan that you have. This allows you the time to have a feel for the loan that you have just taken on to see if it already fits with you or not.
One of the best times that you should refinance your auto loan is if you got a really bad deal in the first place. There is really no going back if you are stuck with a deal that is more trouble than it's worth. Another time is when you get really bad customer service from your financing institution. It is better to find another place than to have to deal with the hassle.
Be sure to check the market and see if the interest rates have gone down all around. This may be the prime time for you to refinance your loan since it can get you a better deal for the same amount of time left on your loan.
When should you NOT refinance a car loan?
You should really avoid refinancing your car loans if you don't fit any of the reasons stated above. This is especially true if you find yourself with a worse credit score than you began with. Not only will you have lengthened the term of your auto loan, but you will have raised the interest rates that you will have to be paying.
Why look for the best auto refinance companies?
The best auto refinance companies are the ideal places to go to when you are looking into refinancing your car loans. This is because they offer the best deals with the lowest interest rates there are available. Another reason for this is that they are more lenient towards a borrower than most banks and credit unions are. You won't have to jump through too many hoops to be able to get the new loan that you need.
You can also check out bbva compass auto loans and rbs citizen pay my loan.
Questions to ask when finding an auto refinance company
There are a lot of things to consider when you are looking into refinancing your loan. The main thing about this is to find a refinance company that will suit you the best. Here are a few questions that you need to answer first:
What are the interest rates for refinancing loans?
Of course, one of the first things you have to look for when looking into refinancing is the interest rates that you will pay for your new loan. Compare the rates to see if the refinanced loan is more cost-effective than the loan that you are already in.
What are the requirements needed for refinancing?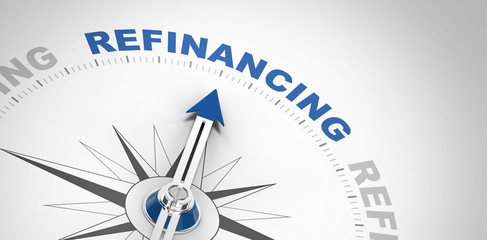 Like any other loan, you should also know the requirements that you will need to be able to submit an application. If you are not complete, then you will have to figure out a way to get all the paperwork for your approval.
Will my car insurance be affected?
With a new loan, your car insurance may move from being a new car to a used one. Check-in on your insurance company to see if your car needs to be re-evaluated. You may be able to save more money since you won't have to keep premium insurance.
What are the fees and other expenses?
With your current loan, you may have to pay an early termination fee but this all depends on the lender. Other fees like having to pay a transfer fee is just another charge that may happen when refinancing your car loan. You will have to look into the numbers and see all the additional costs that you may have to pay in order to switch loans.
What are the available loan terms?
Depending on the loan period that you are looking for, it is important to see the loan terms available to you. If you opt for a longer-term period, you may be losing more money in the long run if you go for a loan that has higher interest rates.
Conclusion
You don't have to get stuck with the first auto loan refinance you get. If you are unhappy with the loan that you are in or if want to save money by getting a better deal, an auto loan refinance is the way to go. Just make sure that the reasons behind your refinancing are really called for and that you do your research to get a better deal than you already have.
If you have a better credit score, have been hooked into getting a bad deal, or even wish to prolong the length of your loan term, you should really look into car loan refinancing. It is easier than you think and there are many financial institutions that offer great deals on this.