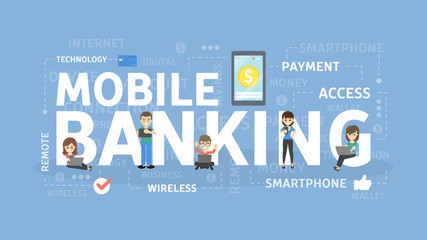 Technology has made everything convenient. It has reduced the time used in doing certain things making it easier for people to do things. Technology has been employed in every aspect of our lives. Every industry has seen its fair share of technological advancement. The banking industry is no different. Technology has made a lot of difference in the industry. One aspect of banking that has seen a lot of technological involvement is mobile banking.
Mobile banking involves the use of mobile devices to transact banking activities online. A lot can be done using the mobile banking platform. Many transactions, including transferring funds from one account to another, checking your account balance, making a bill payment, and even finding the nearest ATM can be done using the mobile banking platform.
Background of Mobile Banking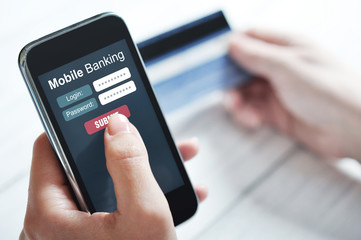 Since banking is all about managing finances, people want their money to be easily accessible to them. Banks realized that ones they are able to make easier for people to get access to their cash, they will patronize banking services more. Over the past 30 years, the banking industry has been focused on increasing convenience for bank customers. One of the brilliant innovations over the years is the Automated Teller Machines (ATM). The ATM was introduced by the Chemical Bank, New York, in 1969. Initially, all the ATM did was to dispense cash, however, it has evolved over the years. Now, ATMs can do a lot of things including the receipt of deposits.
The next innovation was the internet banking which was first introduced in the 1990s. This gave bank customers access to their bank accounts via their personal computers with internet connections. The growth of internet banking was not as fast as expected. There were a number of technology issues and customers did not trust the concept of internet banking, it took some time for banks to gain the trust of their customers. Today, internet banking has gained ground and over 65% of the banking population in the United States now rely on internet banking for their bank account updates. Internet banking became provided all the convenience that bank customers needed until recently. People suddenly realized the limitations of internet banking. This is primarily related to the fact that computers are not mobile and even laptops do not provide that kind of convenience. That means that you cannot access your account wherever you are. That was when things started changing.
Banks sought to make banking accessible wherever you go to as long as you have network coverage and internet connection in some cases. They realized that mobile phones were the ideal electronic device for the new era of banking. Mobile phones are carried everywhere and they can be pulled out and used anywhere and at any time. You can use your mobile phone on a bus, in the washroom, kitchen, parties, clubs, festivals, concerts, and a whole lot of places where you cannot use your computer. Banks thought that if they can bring banking services to mobile phones, people will be able to access their bank accounts anywhere they find themselves. That was what brought the mobile banking innovation.
The approaches to mobile banking include Interactive Voice Response (IVR), SMS, Wireless Application Protocol (WAP), and mobile applications.
How it Works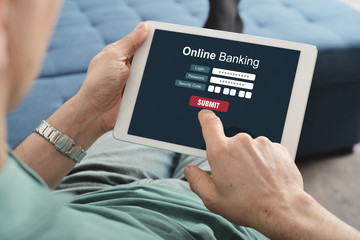 Mobile banking works on all major operating systems in the United States. These are iOS, Android, and BlackBerry 10. Mobile banking works through three main ways; SMS, mobile web, and mobile apps. With the SMS options, there are codes that allow users to perform transactions. Sometimes, some terminologies are employed to complete transactions. For instance, the term "Bal", can be used to check account balances. Users also receive SMS alerts on the phones when a transaction occurs on their account. Users are expected to register with their banks and then proceed to verify their phone numbers. The bank must be certain that the phone number is actually yours to set up an SMS alert. They do not want instances where they will end up sharing some people's information with another person simply because they set up the SMS alert to a wrong number. Once the account verification is done, the account user will receive important information concerning updates on their account via SMS.
The mobile web option is similar to a website login. Usually, you will need to visit the banking institutions official website. You will need to create an account that links your account information. When you log in, you will have the option of checking your account balance, make account transfers, and pay bills.
Mobile banking apps are another option that allows you to access your account on your phone. Almost all banks have apps designed to suit this purpose. These apps can be downloaded via the various app stores. Once you have this app and you have registered, you can log in to account without navigating through the bank's website. With the mobile apps, things are simpler when you use the mobile app.
Why is Mobile Banking Important?
Mobile banking saves a lot of time. No one wants to spend time in a long queue to deposit some checks. It takes a lot of time to go through traffic to travel to your bank or ATM to make such deposits. It is an absolute waste of time, to visit your bank only to transfer funds to another account.
Mobile banking makes banking more attractive to prospective new clients. Mobile banking is a strong marketing feature that allows banks to showcase their innovations. Mobile banking is geared towards improving the convenience of use for customers and banks can use the opportunity to tell their customers that they are customer oriented.
Reasons to Use Mobile Banking
Many people are afraid of buying into new innovations simply because they do not want to be exposed to new risks. With mobile banking, many people are beginning to use mobile banking due to the advantages it poses. They include the following
Good Security
Scams and frauds have gotten people skeptical about putting their account information online. Mobile banking does not encourage any of the things an account holder will be wary of. Banking platforms are secured and security breaches are nearly impossible. Malware is less likely to threaten banking platforms. Even if you lose your phone, your accounts on your phone are safe.
No fees
Banking transactions come with fees and some of them are really high. Fortunately, mobile banking does not attract fees. You should, however, note that you can be charged for SMS or internet logins. These charges are not about your mobile banking transactions but your use of the internet. The internet service provider will charge you for the internet services.
Mobile banking is growing quickly
Mobile banking started gaining grounds in 2007 but it has grown quickly. Now, all major financial institutions have attached mobile banking to their services. This has made it popular and easy for everyone to join the revolution. If you are not using mobile banking services, now is the right time to start using it.
Easy access
Those times where you will spend a lot of time getting information on your account are over. You can now access everything you need on your phone. You can always have full control over your account. you can keep track of all account updates. The fact that you have complete knowledge about everything that goes on in your account also helps to avoid fraudulent situations. You will know about any activity on your account and if you did not initiate it, you can take early steps to curb the problem. Even if it is a fraud case, you can stop it on time before more damage is caused.
More convenient ways to access your account
You no longer need to rely on the old traditional ways to access your account. You can access your account via SMS, web login, and app login. With the SMS, you do not need a smartphone. Any phone that can send and receive SMS is great for this purpose. The web and app logins need smartphones but the good thing is that it is not a tedious process. Using apps and websites are things smartphone users use every day, hence, it should not be a problem for an average smartphone user.
What is the Difference Between Online Banking and Mobile Banking?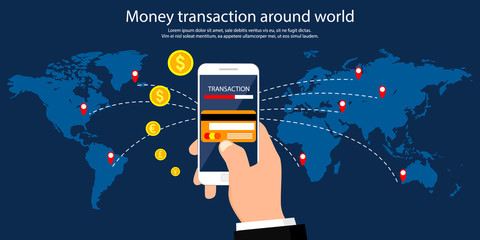 Online banking and mobile banking are interrelated and many people assume they are the same things and can be used interchangeably. Although they appear the same, there are some differences between the two. One thing you should know is that online banking has been around even before mobile banking came in.
Online banking involves any device that can help you to access the internet. It can be your laptop, computer, tablet, or mobile phone. Online banking involves any bank transaction that can be transacted on the internet. It usually involves the use of the bank's official website and a profile you have created. This profile is usually private and it belongs to only you. Sometimes, some banks operate online only and so you can only engage in online banking when you bank with that bank.
With online banking, customers can do a lot of things they do at their local branches. They can view and print bank statements, view check images, check account balances, apply for checkbooks, loans, and credit cards.
Mobile banking, on the other hand, involves more than just web login. It also includes SMS and app-based transactions. This means that online banking is part of mobile banking.
How Banks Talk About Mobile Banking
Banks always talk about the convenience that mobile banking brings. Although every bank has a way he or she advertises their mobile banking feature, they all seem to be saying the same thing.
Manage accounts
Managing your account need not be a tedious task. With mobile banking, you can manage your account wherever you are. You can always know the amount you have in your account without visiting the bank. Checking your account statement should not be as different as it used to be in the past. With mobile banking, checking the account statement for your bank account is just like checking your internet bundle. It is now easier to transfer cash from one account to the other.
Even if you do not have time to visit the bank, you can still pay that bill that is almost meeting the payment deadline. There is no need to be late on your bill payments simply because you cannot spare a little time to go on to pay that bill. Do you want to be informed about everything that goes on in your account, you can set up alerts. You can choose the channels through which you want to receive the alert. Whether you want emails, text messages, or push notifications, you are at liberty to choose from these options. You can decide to use all the channels as well.
Pay and transfer
You can easily make transactions on all your accounts in one space. The days where you need to visit several banks are gone. You can now make instant payments to your family and friends. Check deposits are even easier now.
Mobile Banking and Cybersecurity
Cybersecurity is an important part of mobile banking. This includes all the measures that have been put in place to ensure that people's account is protected from theft, fraud, breach of information. There are three main types of cyber attacks. They include:
Back door:
A back door attack involves the use of other methods other the authentic method in getting through to the system.
Denial-of-service attacks:
This involves the blocking of the account by attackers to prevent the rightful owners from logging into it. In some cases, attackers will attempt to log into your account with wrong passwords to the point where your account will be blocked. With this, even the rightful user cannot access the account with the right information.
Direct access attacks:
Attackers use bugs and viruses to directly access systems to copy their information.
Banks have secured systems to protect client data. They also educate their clients on cyber attacks. Clients have huge roles to play in cyber-crimes because the attackers play on their ignorance and vulnerability. Banks educate their clients on the following.
      The use of strong and unique passwords. It is important that your password is not one that can be guessed by knowing the kind of person you are. You should not use your name, phone number, or date of birth for your password.

      You should also not log into your account from a public location.