Advantages of Getting Long-Term Loans For Bad Credit
When you are in a tight spot financially and have poor credit, the best way for you to get the funds you need is through a bad credit loan. These are not as difficult as getting a loan from a bank or direct lender since they don't rely on your credit report to give you approval or not.
But what are long-term loans for bad credit? What are the advantages of getting long-term loans? We'll answer these and more.
What are Bad Credit Loans?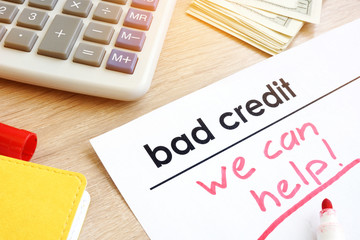 If you have bad credit, getting a loan may prove to be difficult, especially if you approach banks and other lending companies. This is because they look into your credit score to see if you are eligible or not. A bad credit loan is a line of credit that a person of this type of situation can easily be approved for. This is because the creditors don't base their decision on a person's credit score at all but on the ability of the person to repay.
What are Long-Term Loans?
When you say long-term loans, this means that the duration of the loan that you are getting spans more than a year. In some cases, there are long-term loans that even last for as long as 20 years. These types of loans are usually used in the procurement of big-ticket items such as mortgages, auto loans, and even small business financing.
Types of Long-Term Loans For Bad Credit
There are many options for loans that you can get on bad credit. It is only a matter of finding one that fits your needs at the moment. Of course, it is better to improve your credit score first before obtaining a loan but if not, there are still opportunities for you.
Here is a list of some long-term loans that you can get with bad credit:
Personal Loans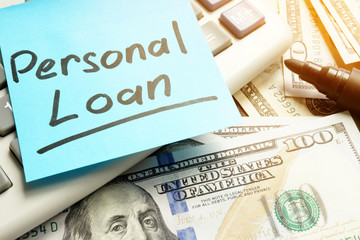 Personal loans are loans that you take out for any number of reasons. These are typically obtained if you want to make some home improvements, you need some emergency cash on hand, or even if you are planning a big event like a wedding.
Since long-term personal loans for bad credit are quite easy to get, it is important that you focus on getting the ones that have the least interest. Since you will be paying the loan back for the foreseeable future, it is also a good idea to look for a loan with more flexible payment schedules.
Car Loans
Auto loans are one of the most common long term loans out there. They usually have a period of up to 3 to 5 years. These types of loans are usually secured loans. This means that the vehicle that you purchase will act as collateral for the loan that you take out. In the event that you are unable to pay for your loan and it defaults, the lending company will repossess your car as payment for your balance.
Car loans tend to have a higher rate per month to pay depending on how expensive the vehicle you are getting will be. The best way to go about this is to make a down payment. In this way, you will be able to lessen the overall loan amount you will be getting and therefore reduce the amount of your monthly payment.
Home Loans
Home loans or mortgages are one of longest term loans you may ever get. These can span decades since the cost of a house is something that you won't be able to cover in just a few years realistically. Although home loans usually come with low interest rates, it is still best to shop around for the lowest out there. Since the interest will really add up throughout the years.
Home loans are also another type of secured loan. The property that you get will be the collateral that you take up against the loan that you are getting. You will be able to get a mortgage even if you do have bad credit but they usually come with higher interest rates than others.
Advantages of  Long Term Loans For Bad Credit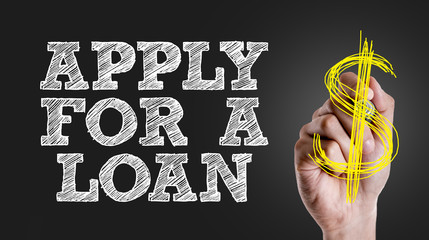 You have a longer repayment period
With a longer loan term, you won't have to stress yourself too much about having to pay back what you owe immediately. Yes, you will have monthly payments but these won't be too expensive each month that you won't get to do anything else with your income.
You can get lower interest rates
If you are looking into getting a long term loan with bad credit, you will have to understand that the amount of interest that you will be paying back will be higher than the loan interest rates that you get when you have a good credit score. This is because creditors will see you as a higher risk to finance and will need that security of higher interest in case you are not able to pay them back in the future.
Having said that, you will be able to get a lower interest rate if the duration of your loan term is longer. This is because your payments will be spread out for the years to come.
You will be able to fun big-ticket items
Your ability to obtain a loan is directly dependent on your ability to repay. This means that if the loan that you will be getting is for a longer period of time, you will be able to pay the money you borrow little by little. This also means that the amount that you can loan can be high enough that you will be able to afford things such as a mortgage or a new car.
Although you can take out a loan for a higher amount for the short term, the amount of money that you will have to pay back this way will increase significantly. Since it will be short term, you will have to pay a higher amount monthly as well as a higher interest rate.
You won't have to worry about your credit score
One of the best things about long-term loans for bad credit is that you don't have to worry about how high or how low your credit score is. Lenders who offer bad credit loans won't even put your credit rating as a list of requirements to get approval.
The main thing that bad credit lenders look at is your ability to repay the loan and your employment. As long as you have proof that you will be able to pay the creditors back, then you will be able to get the financing that you need.
You will have a quick and easy approval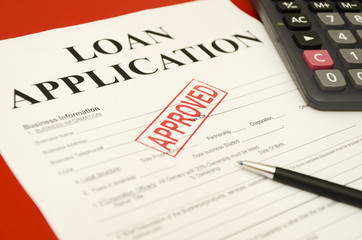 Unlike the conventional loans that take days to be even considered for approval, bad credit loans take just a day to be approved. You won't have to compile tons of paperwork and make an appointment to direct lenders or banks. You won't even have to wait in line. There are many online lending companies that will only need a few minutes of your time to approve your loan request.
You can improve your credit
Although improving your credit score is not one of the main reasons for taking out a bad credit loan, it is one of the perks in obtaining one. Since bad credit is made up of a number of reasons such as late payments, this long-term loan will be a great opportunity to boost your credit ratings up. You can do this by making your loan payments on time.
More About Long-Term Loans For Bad Credit
Since the time period for long term bad credit loans span more than a year. It is important that you create a realistic action plan before getting one. Debt is a burden and the best thing you can do to lighten that up is to budget your finances properly. Make sure that the loan amount that you will have to pay back each month is high enough that you will be able to cover your debt sooner but also be affordable enough to still be able to live your life normally.