Tips For Choosing the Best Bank for Savings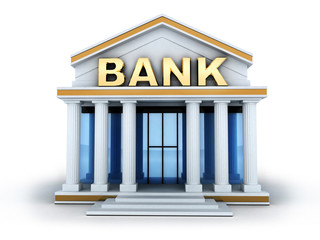 Saving money can be rewarding and easier than you may think. All you need to do is choose which bank is the best one for savings.
How to Choose the Best Bank For Savings
Choosing the best bank for savings can be overwhelming sometimes. With so many offers, deals, and banking options, it can be confusing to find the best bank that is the right fit for you. Luckily, there are some steps that you can follow to help narrow down your search. Here are the things that you should do:
Make Your Comparisons
With all the banks and credit unions out there, it can be next to impossible to make an educated choice on which to open up a savings account with if you don't do your research. Yes, the bank down the street may be the most convenient one for you but you may be able to get higher interest rates and lower charges if you look into the bank a couple of blocks over.
The key to making the best-informed decision on which bank to choose is to make your comparisons. Look into the banks and credit unions in your area and put all their terms, products, and services side by side. This may seem like a lot of work but this is your money that we are talking about. Taking out that extra time to find the best place to put it will always be worth your while.
Don't Just Look at Brick-and-Mortar Banks
Although brick-and-mortar banks are usually the best place to keep your savings in, you can't disregard credit unions and online banks in your choices. Credit unions are local and not-for-profit organizations making their charges compared to banks as minimal as it gets. They also have pretty good interest rates that can prove to be higher than the banks that you are looking into.
When it comes to online banks, some are more skeptical about this since they don't have any branches. But you shouldn't be! The highest interest rates that you will be able to get is through online banks. Not only are they easier to access through your mobile phone or computer, but they also tend to have 24-hour customer service as well which means that you can have help with your account anytime you need.
Also Check Locally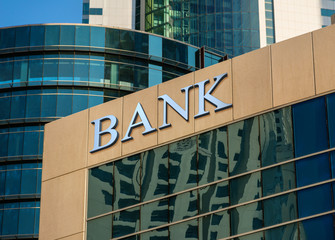 Since you are looking for a place to keep the money you want to be saving, it is also a good idea to look into local community banks. These banks don't usually charge the so many fees and if they do, they don't make the charges too high.
Another great thing about community banks is that they usually have a higher interest rate than big banks have to offer. They also offer more deals that you can take advantage of when opening an account with them. The only thing you have to take note of if you do choose a local bank is how you will be able to access your money in an emergency when you aren't in the area. Most local banks nowadays offer online money transfers making this one less thing to worry about.
Always Read the Terms and Conditions
Not all savings account are created equal. This means that the terms and conditions of a savings account can vary depending on the bank. You may need to pay a higher monthly charge for one bank or another may need a minimum maintaining balance for the account to earn interest.
Probably one of the most important things you should do is to carefully read through the terms and conditions that a bank has for opening up a savings account. This will help you avoid any additional charges and inform you on how the interest rates for your account will work. Be sure to look over any of the disclosures a bank has before becoming a member. You may be caught up with an account that has withdrawal limits and ATM withdrawal charges without you knowing until they happen.
Beware of Bonus Traps
The bonuses and other offers that a bank can give you to open up a savings account can be a great way to add interest or other perks right as you get your account. However, it can also blind you from other considerations you need to look into for a savings account.
In the competitive banking market, there are a lot of bonus interest rates that can come with your new savings account. It is only a matter of checking to see if the interest rates you will be getting once the bonus runs out is still a good deal.
Make Your Savings Automatic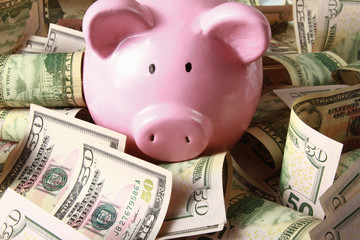 If you have a checking account and wish to open up a savings account, it is better to link them both up so that you don't have to go through the hassle of dividing your paycheck each month. This way, you won't get tempted into skipping on putting away some savings each month as well. One of the surefire ways to be able to do this is to find a bank that has the best offers not only for savings accounts but also for checking accounts. It will be easier for you as well in the long run since you will only be dealing with a single bank for both.
Look for a bank that can offer you online accounts. This is a way for a portion of the money that you deposit to go automatically into your savings account every time that you make a deposit.
What to Look for in a Bank
Here are a few tips on what to look when your shopping around for a bank to open up a savings account:
Set a savings goal
Creating a savings goal will help you find out exactly what kind of savings account you are looking for. You can use different types of accounts for the different goals that you have. You can get instant access accounts to help save up for an emergency fund or you can even get a fixed-rate account if you want to save up for a down payment on a house or your kid's college fund.
Sub Accounts
The most convenient way to plan your savings goals is to get a bank that offers sub accounts. This means that you will be able to divide the money that you put into your savings account depending on the goals that you want to accomplish. For example, you want to open up a savings account for both your mortgage and as an emergency fund. Having the option to divide a portion you put into your savings as your emergency fund would enable you from avoiding dipping into your mortgage savings when an emergent situation arises.
Competitive Interest Rates
If your plan to save some money, might as well have that money that you put aside earn some interest. Looking for a bank that offers you the best interest rate available is one of the most important things that you should consider. Every point added to the interest rate for your account can make the world of difference. This is especially true if you are looking to do it for years to come.
Insurance for your savings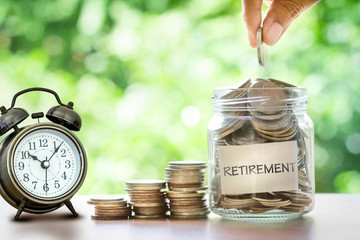 Having your money insured is one of the surest ways to know that you can get it back no matter what. Like with all types of insurance, banks have those options too. So it is best to look for a bank that is insured through the Federal Deposit Insurance Corporation or a credit union that is under the insurance of the National Credit Union Administration. This enables you, as a depositor, to have at the most, $250,000 of your hard-earned savings ensured by these companies. This is to make sure that in the event that your bank goes under, you will still be able to access your money and not lose it all.
Low or No Fees
A mark of a good savings account is that they have very little fees to charge or none at all. Although most banks do have some charges connected to having an account like them, it is best to look for a bank that has the least number of fees for you to be able to save more. The types of charges that banks have are stuff like for ATM withdrawal, monthly account maintenance, and even branch deposits.
Accessibility
Another thing that you have to look for in a bank to put your savings in is its accessibility. Look for a bank that has the most convenient access to you. Be sure that you can even get through to your money with the use of online transfer if it is available. See how many branches they have and if their ATM machines are near enough to you so that you can withdraw your money at a moment's notice.
No withdrawal limits
Some banks set limits on the amount of money that you can withdraw from your savings account at any given time. There are also banks that limit the number of times that you can withdraw. The best thing to do is to look for a bank that has neither one of these things. Although it can help you in the long run, you won't want to be unable to get some cash when you really need it for an emergency.
Online or Mobile Access
In the digital age, it is the most convenient if your bank offers an online account or mobile application for you to access your savings account. This will not only enable you to monitor what's happening to your account but can also help you deposit or withdraw funds without having to go to the nearest branch or ATM.
Conclusion
It may take a bit of time to do all the research that you need to find the best bank for savings. But if you do this, you will be able to ensure that the money that you are putting away each month is safe and is also earning some interest. Whether you choose a brick-and-mortar bank or a bank online, you have to look for the right fit to avoid any hassle in the future.